Well there goes another well-spent 8 hours of my life sat all cosy on the sofa/bed with the life partner who truly speaks my language. No, not Kamal… 'Downton Abbey'.
Cast of Series 4
It is always nerve-wracking watching the first episode of the new series of Downton as I get so excited for its arrival, I pray for it not to be disappointing. Series 4 was definitely not disappointing. With two of my favourite characters having been killed off, I really thought I would struggle with this series. But there was enough drama to keep me from mourning them too much.
Perhaps the hardest episode for any of Downton's devoted fans to swallow, was episode three. It left me with the conclusion that that heart-warming articulate and moral man, Julian Fellowes is nothing of the sort. HOW COULD YOU DO THAT TO ANNA! SHE WAS FINALLY HAPPY!
But really, I have never been one to be affected by scenes like that. I have seen a lot of TV dramas and reconstructed Crimewatch videos and I have never felt as strongly as I did for Anna. My stomach was wrenched in two, my heart was pumping. I pleaded with Bates to feel the urge to go downstairs and save her. Instead, we watched as Anna's face twisted with despair and torment as Mr Green pushed her to ground ripping at her clothes and raped her. It was harrowing to watch. We were hearing her scream, were almost screaming with her yet no-one upstairs could hear her. It was the best example of juxtaposition in TV drama I have seen for years. The warmth of the gathering upstairs and the smiles on their faces compared with the dingy grey downstairs walls, filled with the echo of Anna's screams. The camera needed to do nothing but track away slowly, revealing how there was no-one to help her, help was not coming and no-one could hear her. I was distraught.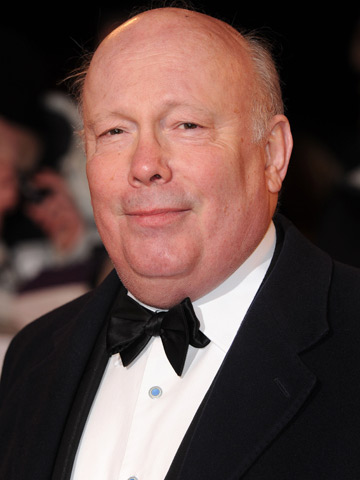 Screenwriter – Julian Fellowes
I sat in silence a while after that episode. I really had no idea what to do with myself. It was as if it had happened to a close friend of mine, or even to me. I just sat hugging the cushion on my parent's sofa. So yes, it may have disgusted other viewers, but personally I think it is testament to a brilliant screenwriter in Fellowes, a tremendous cast and all in all, a magnificent series for them to react that way. Not to mention the talent of actress Joanne Froggatt who plays Anna. For that many people to find themselves attached to Anna, it is most definitely BAFTA worthy!
With that, I could not help but pray Anna wasn't pregnant. I wanted everything to be ok again as quickly as possible. As the series continued we were instead thrown into an array of poignant questions. Will Tom leave Downton? Will Mary marry again? Will Downton survive the economic changes it must make?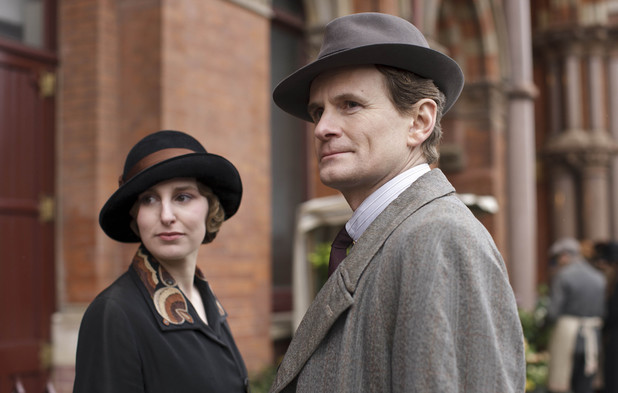 Another of my favourite moments was finally, the drama surrounding Edith. The mystery surrounding the disappearance of her husband-to-be is fascinating and finally, Edith has her own fate to play with! Finding out she was pregnant was a lovely twist for the only one of the Downton daughters to not have ventured into her parents disapproval. This series, she certainly did not hold back. But where is her beloved Mr Gregson?
Then comes the various escapades of young Rose. I am in love with her ambition for life and although her positivity and naivety can sometimes get annoying, her latest conquest is yet another social bridge to cross for Downton. I cannot wait to see what happens at Christmas! The arrival of black Jazz singer Jack Ross, in episode four was a refreshing one. His arrival at Downton in episode 5, an even better one. the Crawley family have jumped over some steep hurdles where social stereotypes are concerned within their time and I was interested to see the shock on Lord Crawley's face when he saw the black singer. Since then we have witnessed the romance between him and Rose, which surely is destined for failure. But we have said that before, about Mary and Matthew, of Sybil and Tom… who knows what the newly announced series 5 will bring!
PROOF: Lady Mary actually smiled!
It's hard for me to find things I do not like about Downton. Perhaps I tire of the unending fight for Mary's hand in marriage but then the latest fight, involving a little contact with pig muck and a once-pretty dress, was a breath of fresh air to the usually subtle abrupt nature of our Lady Mary. I did also tire of the bitterness between Daisy and Ivy downstairs, and truly wish that Series 5 brings her a storyline worthy of her character. I want to see Baxter fight back at Barrow for being a complete idiot for the last four series, maybe even introduce a love interest for him to truly throw a spanner into his conniving conspiracies. I want Tom to finally find something to be passionate about. In short, I cannot wait for series 5!
If series 4 with all of it's drama does not win a BAFTA award, something is not right. It outraged the public merely because they care so much about the characters that Fellowes and his crew have created. Episode 3 was pure dramatic genius even if it left me scarred with the image of Anna's crying face. It was another great series, and I only wish that they would last longer! I'm not sure I have the ability to wait until Christmas!
I end with this:
BAFTA BAFTA BAFTA BAFTA BAFTA!